SearchLeeds 2016: 'How to Make Friends and Get Links' Kirsty Hulse
James Whitelock | July 8th 2016
We were in Leeds yesterday for the inaugural SearchLeeds conference hosted by Branded3. Kicking off the event was Kirsty Hulse with a quick-fire talk on nailing the link building process; the roadblocks we come up against and how we can overcome them with better marketing. I've compiled all the key points from her talk but I recommend checking out her full deck embedded below.
Getting Clients to Say 'Yes'
Whether you work at an agency, in-house or as a one-man band, you'll know the pain of a client rejecting your awesome new campaign idea because it's off-brand. As frustrating as it can be, more often than not it's our own fault. Do we communicate our ideas clearly enough? Do we illustrate the bigger picture? Are we pitching it the right way?
Quit the Jargon
As SEOs we often fall into the trap of filling our pitches with technical mumbo-jumbo to confuse clients and inflate our egos. This is counter-productive; we need to 'strive for clarity'. Use simple and plain language to communicate campaign ideas. Talk in terms that clients understand to bring them to your way of thinking and get them on-board.
Pitch Something Insane
Start the pitching process with something so batshit insane and unfeasible that the the rest of your ideas sound totally do-able. Kirsty gave an example a 'High Tea' campaign which involved getting journalists stoned and putting them on a plane. No-brainer, right? Going in with something insane will make clients more receptive to your slightly less crazy ideas.
Pitch Ideas Using Questions
This was my favourite tactic for getting clients to say 'yes'. Rather than telling clients what your amazing idea is and why it's so great, use questions to encourage them to follow your thought process. Kirsty argues that clients are far more receptive when you reach the idea together. Ask leading questions to help them identify the problem to which the campaign solves.
Getting Good Data
Data can sometimes be hard to get hold of, especially if you don't have a massive budget. But data is important. Good data is important. Especially when your goal is to get links from big media publications. Kirsty provided some tips on how to get the right data, cheap.
Pollfish
A new one for me. Pollfish is an online survey platform that delivers fast, cost-effective and targeted results. It allows you to screen respondents using criteria such as age, gender and location to ensure you're targeting the right people. Kirsty swears by it, and even provided us with a code for 50% off: 'searchleedsplf'. Check it out.
Give Your Surveys to People Who Care
How often do you see a fellow marketer spamming Twitter with their latest client survey trying to get their response numbers up? Not only does this result in shit data, but it looks amateur. Stop it. The internet is filled with communities for every possible interest or topic. Find them, engage with them and use them to gather relevant data. It's always possible to find a targeted audience.
Getting Experts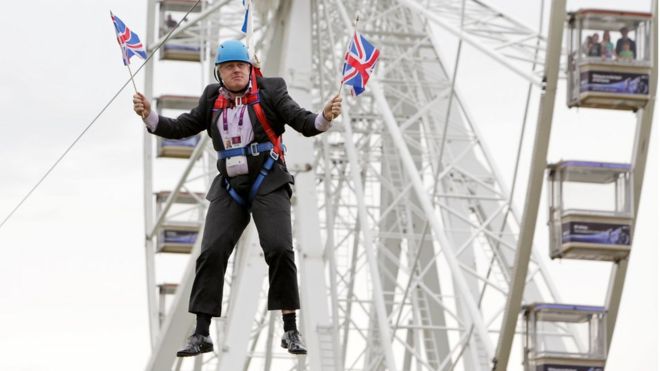 Bringing experts on-board your campaign increases its legitimacy. By running campaigns alongside authoritative bodies in that space you increase the likelihood of receiving responses and getting links from big publications.
Use Amazon to Find Experts
Kirsty shared a great method for finding influencers in any given niche using Amazon. This method involves searching within the Books category for whatever your industry or campaign topic is and sorting the results by new releases. This provides a list of authors who are in the process of promoting their own expertise in that given area and will probably bite your hand off to be involved in your campaign for some free press. Genius!
Getting Outreach Replies
You've spent months planning every detail of your campaign. You got the client to say 'yes', you painstakingly gathered the relevant data, you brought experts on-board and you have been through weeks of revisions to get the final content signed-off by every department head and their cousin. All you need to do is let people know about it and watch the links roll in. And then, no replies. Sound familiar?
'Shitty Outreach'
As SEOs, in general, we're pretty terrible at outreach. We don't have the balls that PR execs do to confidently and concisely tell people about our content. We're apologetic, we tell blatent lies about loving their blog, we're too wordy and we beat around the bush. Kirsty gave some examples of bad outreach emails she's received over the years, as well as some good ones. Here are a few key takeways on what makes good outreach:
Include the hook in the subject line
Be ballsy, snappy and to-the-point
Use sexy language to get people excited
Outreach with confidence
Pick up the phone
SEOs email with the assumption that you're not going to be interested.
So true.
Coverage, but No Links
This can sometimes be even more frustrating than no coverage at all. To reduce the risk of this happening you need to add value to the link. Make sure any linkable assets are hosted on the site – give them a reason to link. Put key stats on the site rather than in the press release to encourage sites to link to you.
Check out the full deck below:
You can find Kirsty Hulse here: